Written By: Paul Myles
Institutional Business, BMO Global Asset Management

---
Paul Myles of BMO Global Asset Management uses the example of ocean plastics to outline how using engagement to address underlying ESG-related issues can help drive investment performance
---
Under new investment regulations, which came into law in January 2019, pension schemes are required to have updated their Statement of Investment Principles (SIP) by October 2019, with a policy on how they take account of Environmental, Social and Governance (ESG) considerations that have scope to be financially material, including specifically climate change, "over the appropriate time horizon of the investments". Pension schemes also need to outline policies in relation to engagement with investee companies and the exercise of voting rights.
In this piece, we will look at one specific engagement area that is currently making headlines – ocean plastics. This area is covered specifically by Sustainable Development Goal 14 – Life below water – Figure 1.
Figure 1: Sustainable Development Goals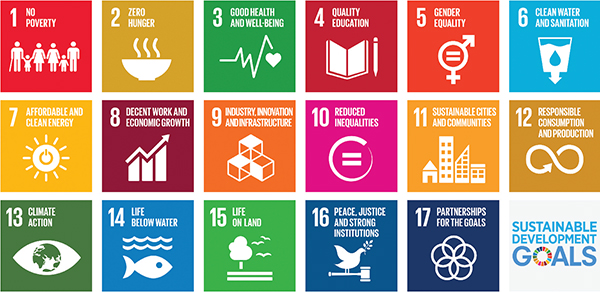 Engagement is a powerful tool that Local Government Pension Schemes can employ as they work to tackle ESG risks and deliver sustainable long-term returns for investors. Bigger responsibilities come into play here too, and there is growing recognition that we can all work together to drive progress towards a more sustainable world by supporting the achievement of the UN initiated Sustainable Development Goals (SDGs).
2018 saw a significant focus on the issue of ocean plastics, spurred by the airing of Sir David Attenborough's seminal documentary Blue Planet II and the awareness that more than eight million tonnes of plastic reaches the oceans annually. Earth Day, World Environment Day, World Oceans Day and the United Nations Environment Programme all focused on the theme in 2018, further encouraging society, governments and companies to act. Progress in policy has been made, with a commitment from all 193 UN member states to be proactive around domestic solutions for plastic waste. Examples include: the G7 Ocean Plastics Charter (ex US and Japan) and the vote by the EU Parliament to ban a range of single use plastics. These are steps forward, however, the scale of the issue is immense, and the hard work of implementation in order to achieve the goals set lies ahead.
Plastic is a useful and valuable resource – but the pollution linked with it is destructive, and ultimately unnecessary. Runaway plastic waste has a significant negative impact on the environment and ecosystems and is harmful to human health. Furthermore, we firmly believe it is "bad for business" as it can lead to missed cost savings opportunities from recycling, as well as brand damage. With millennials and younger generations driving a significant shift in how we think about the future, the protection of brand reputation is increasingly important to the long-term success of a business.
According to the United Nations Environment Programme (UNEP), at the current rate of pollution, there will be more plastic in the sea than fish by 2050 (by weight), with at least eight million tonnes of plastic entering the ocean annually. Studies have found that half the plastic produced is single use, with packaging being the largest contributor – accounting for close to 40% of total plastic use1 (14% of all litter comes from beverage containers, not including tops and labels, which would raise the percentage if included).

Sea birds and marine animals like turtles, dolphins and seals can easily get caught in plastic bags, old fishing nets and other debris. They, as well as fish, are also eating plastic, mistaking it for food, which can lead to starvation and malnutrition, as well as plastic also entering the human food chain. In 2016, Plymouth University reported survey results disclosing that plastic was found in 33% of fish caught in the UK, including cod, haddock, mackerel and shellfish. The impact on human health from the consumption of contaminated fish, or plastics in general, is currently not well understood, however research is being done in this area. A global survey analysed tap water and found that 83% of samples contained plastic particles2, which has prompted the World Health Organisation to launch a review into the health impacts of plastic in drinking water.

The severity of the issue, and its global scale, has led to a resolution being signed by all 193 members of the UN at the UN Environment Assembly in December 2017. The resolution committed countries to assessing domestic plastic pollution alongside the exploration of regulatory measures. Some progress is already being made. The EU has launched a plastics strategy and China, which previously imported more than half the world's recyclable rubbish, has recently banned the import of 32 waste materials, with industrial plastics waste and PET (polyethelene terephthalate) bottles also included on the exclusion list from the end of 2018. Policies such as these will have an impact on companies making extensive use of plastic packaging.
Plastic pollution is a material risk for many companies and we are encouraging businesses to take steps to better manage their use of plastics. We support the Sustainable Development Goals (SDGs), and advocate in this context that relevant companies contribute to the achievement of target 14.13.
There is good work being done, such as the UK Plastics Pact, led by WRAP (Waste and Resources Action Programme) and enabled by the Ellen MacArthur Foundation, with over 100 companies and organisations having signed up to ambitious targets by 2025. Momentum is building, and we expect to see more policy action going forward.
What investors can ask companies to commit to:
Reduce the amount of single-use plastic packaging used; as well as increase the amount of recycled material within packaging
Increase the amount of packaging that is recycled or composted
Stop using single-use packaging items through redesign and innovation
A strategic approach to implementation
Transparent disclosure of an accurate plastics footprint and on progress made
In conclusion, engagement is becoming a staple part of any investment process, and it is also becoming a more integrated part of the investment process – it can no longer be seen as just an overlay approach.
---
The information, opinions, estimates or forecasts contained in this document were obtained from sources reasonably believed to be reliable and are subject to change at any time.
© 2019 BMO Global Asset Management. All rights reserved. BMO Global Asset Management is a trading name of BMO Asset Management Limited, which is authorised and regulated by the Financial Conduct Authority. CM20418 (06/19) UK.
---
1. Plastic Oceans (2018) The Facts
2. Orb Media (2017) Synthetic Polymer Contamination in Global Drinking Water
3. SDG 14 Life Below Water, Target 14.1: By 2025, prevent and significantly reduce marine pollution of all kinds, in particular from land-based activities, including marine debris and nutrient pollution